VIJAY CENTRIFUGAL CHEMICAL PROCESS PUMP VCA VCW SERIES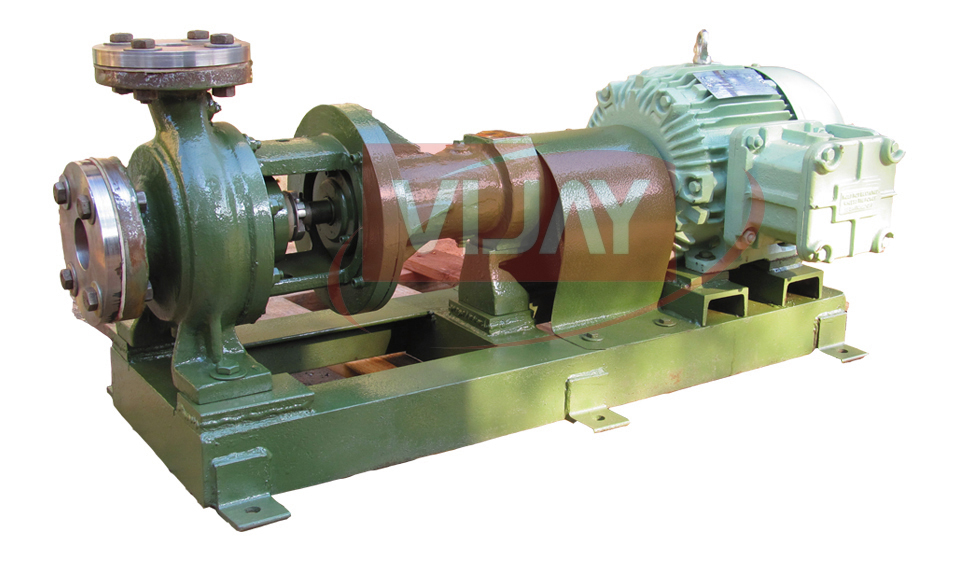 CHEMICAL PROCESS PUMPS
'Vijay' chemical process pumps are of centrifugal type with volute casing having horizontal suction & vertical discharge nozzles. It has enclosed impeller with curved vanes. The stuffing box can enclosed either by gland packing or mechanical seal. Pump is coupled driven clockwise from the motor end.
Units available in C.IIS.S304/S.S 316 According To Application.


APPLICATION
Chemical process pumps has volute casing pumps which is used for pumping of clear or slightly dirty or even corrosive liquids. Chemical process pumps are therefore suitable for use in the Chemical & Petrochemical industries, Pharmaceutical Industries, Refinery Industries, Plastic & Rubber Industries, Ferrous & Non-Ferrous Metal Industries, Paper & Cellulose Industries, Textile Industries, Food & Drink Industries, Thermal Power Stations, Municipal Water Supply & Irrigation.
INQUIRE NOW
1450 RPM
2950 RPM